Brass on Safari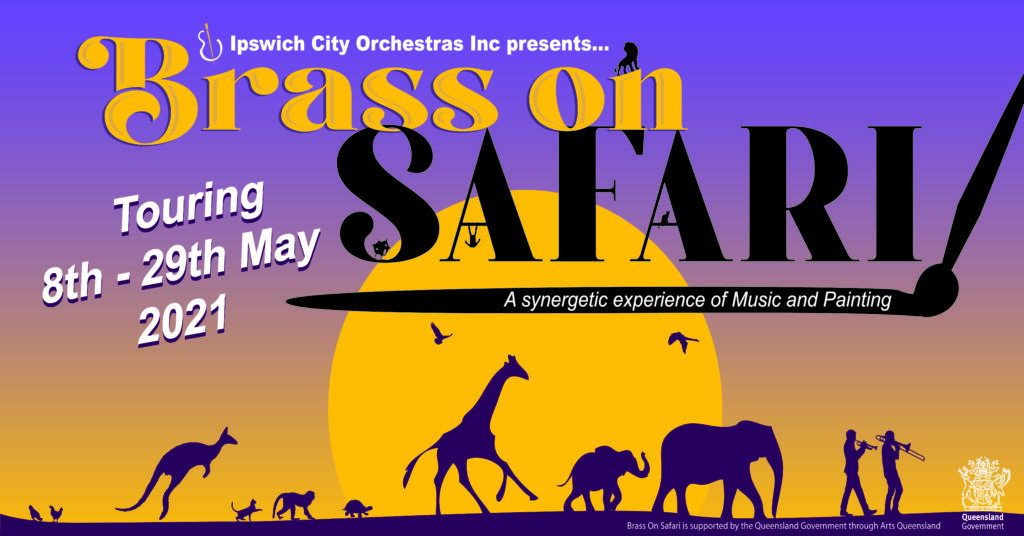 Join the Ipswich City Brass Quintet for a unique cultural experience on the theme of animals. "Brass on Safari" combines classical music and visual art in this premier collaborative arts event.

During the concert, witness the creation of a work of visual art while you travel the world enjoying music from French composer, Camille Saint-Saëns "Carnival of the Animals", Russian composer, Modest Mussorgsky "Pictures at an Exhibition" and Australian composer Graeme Wright Denniss "The Three Horned Cat", along with popular favourites like "Baby Elephant Walk".

Each of the 6 events engages a different visual artist to produce an artwork during the performance with the audience able to closely observe the process as it is projected onto the big screen. The artist brief is to produce a work in response to the music program either in it's entirety or a specific piece.

The result of the tour will be a collection of 6 artworks, by 6 different artists in response to the same music program.
Tickets & Venues
Tour 2021
8 May – Ipswich
St Paul's Anglican Church
2pm & 6pm
Tickets Here
22 May – Esk
Somerset Civic Centre
2pm
Tickets Here
22 May – Laidley
Laidley Cultural Centre – 7pm
Tickets Here
29 May – Beaudesert
The Centre Beaudesert – 2pm
Tickets Here
ph: 07 5540 5050
29 May – Boonah
Boonah Cultural Centre – 7pm
Tickets Here
ph: 07 5463 3068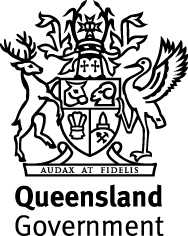 Brass on Safari is proudly supported by the Queensland Government through Arts Queensland.
The Quintet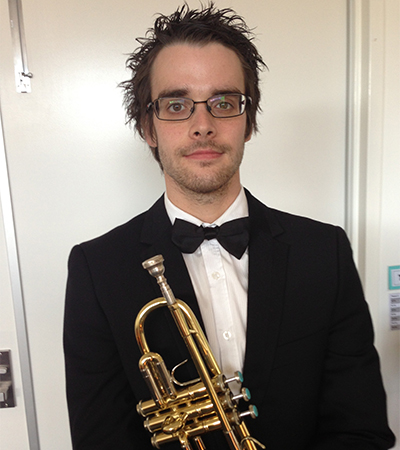 Michael McKay
Trumpet
Michael McKay is a Classical Trumpet player and music educator from Brisbane. As a student Michael was a member of both the Queensland and Australian Youth Orchestra Programs, where he developed his love of orchestral music. Studying with Phil Ryan, Michael graduated from the University of Queensland in 2009 and holds both a Bachelor of Music and Graduate Diploma of Education.

Currently the principal trumpet of the Brisbane Symphony Orchestra, Michael has toured with various groups and renowned artists around Australia, New Zealand, Singapore, Germany, France Austria and Italy. In recent years he has expanded his horizons beyond the orchestral world, playing in many different pit orchestras for musical productions around Brisbane as well as the popular brass ensemble Full Spectrum Brass.

Michael is an instrumental music teacher for education Queensland in the Ipswich area and is looking forward to inspiring his students through the fun and engaging Brass on Safari program.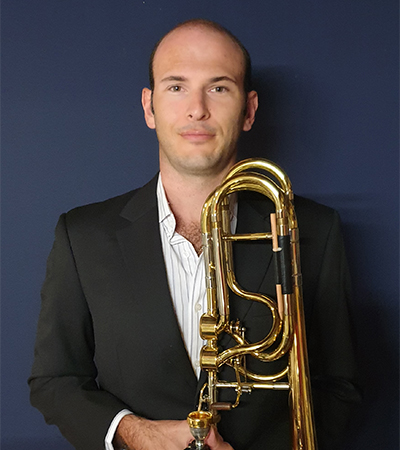 John Cosic
Trombone
Beginning his musical journey at the age of 9 in the state primary school Instrumental Music Program in West Logan, John went on to secure positions in the Queensland Youth Orchestra's Wind Ensemble and the Young Conservatorium Big Band before continuing to further his craft at the Queensland Conservatorium of Music under the tutelage of then bass trombonist of the QSO, Tom Coyle.

After graduating with a Bachelor of Music, John then completed a Post-Graduate Diploma of Education and is currently employed fulltime as an Instrumental Music Teacher with Education Queensland where he has worked across four different regions at more than twenty different schools teaching children instrumental music.

John has performed on bass trombone and tuba with many different artists and organisations across many genres, including the Ipswich City Symphony Orchestra, Brisbane Symphony Orchestra, South Brisbane Federal Band, Full Spectrum Brass, Redlands City Big Band and Biloela District Band, to name a few.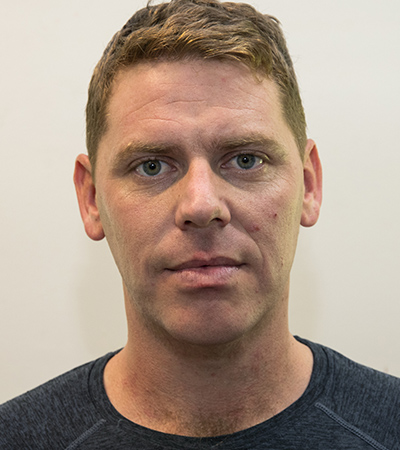 Josh Young
Trumpet
Growing up in Brisbane, Josh majored in trumpet performance at the University of Queensland, graduating with a Bachelor of Music in 2008. Following a few years as a freelance musician around South-East Queensland, in 2010 he gained a chair in the Australian Army Band.

Serving with the Army Band has given Josh the opportunity to perform all over Australia, he has lived in Melbourne, Wagga Wagga, Canberra, Townsville and now finds himself happily back in Brisbane. Other perks of service have involved travel and the opportunity to perform around the globe from Europe, including France, Switzerland and Belgium to South-East Asia in Indonesia and Tonga.

Josh has loved his time working and travelling around the country and the rest of the world but is delighted to return to his hometown and once again be a part of the music scene in South-East Queensland.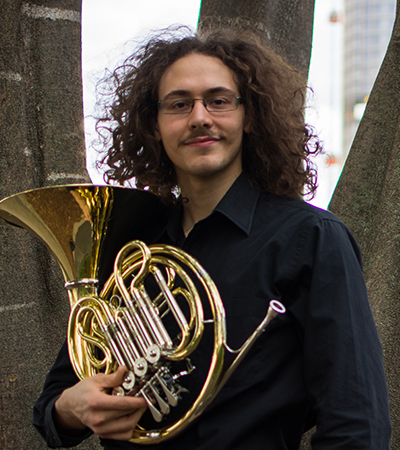 Jacon Aspinall
French Horn
A dynamic and flexible performer, Jacob holds a Bachelor of Music (Performance) in French Horn from the Queensland Conservatorium (Griffith University) where he studied under the prestigious tutelage of Peter Luff and Ysold Clark.

Performance highlights during his studies include appearing with 'Qhorns', performing for the Queensland Music Festival (QMF), working under the baton of Johannes Fritzsch for the QCMGU Opera School's 2015 production of Hansel and Gretel, playing concerts as part of both the Jani Haenke wind quintet and West Winds quintet. Jacob also had the opportunity in 2017 to perform a world premiere Australian composition at the 49th International Horn Symposium in Brazil.

With his current employer, the Australian Defence Force Army Reserve Band, he has travelled internationally and across far North Queensland. In addition to his work with the Band, Jacob also enjoys regular concert and recording work, recently recording Faure's Requiem with the Cathedral of St Stephen.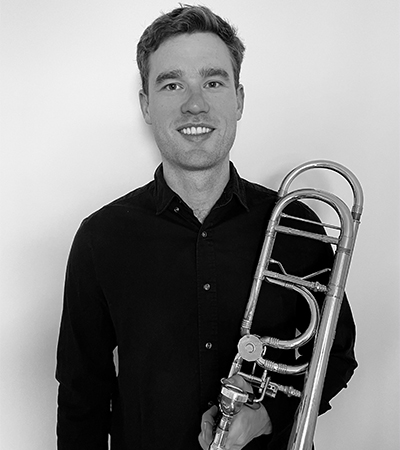 Michael Ingle
Trombone
Brisbane based Trombonist Michael Ingle originally hails from Canberra and completed his Master of Music (Performance) at the Sydney Conservatorium of Music under Scott Kinmont, Associate Principal Trombone of the Sydney Symphony Orchestra.

As part of his studies, he participated in a student exchange which allowed him to study with internationally renowned soloist Prof. Branimir Slokar at the Freiburg Hocschule für Musik in Germany.

Michael was also A long term participant in Australian Youth Orchestra programs, Michael participated in many tours and performances including the renowned 2010 and 2013 international tours to China and Europe under the batons of Sir Mark Elder and Christoph Eschenbach respectively.

Also a qualified musculoskeletal physiotherapist, Michael works at the Royal Brisbane and Women's Hospital and private practice where he particularly enjoys assisting musicians experiencing injuries.
---
The Artists
Lorraine Kitching
With a Bachelor of Arts in Visual Arts from QUT, Lorraine's many creative outlets include: drawing; printmaking; watercolour, ink and acrylic painting; mixed media; textiles and fibre; and sculpture.

Drawing inspiration from the natural world, history and the people around her, Lorraine regularly exhibits her work, pieces of which can be found in the Ipswich Art Gallery, QUT Art Collection and Middlesex University Collection, London.

Lorraine loves to share her love of art through teaching and mentoring while continuing her own professional development by facilitating and attending lectures and workshops whenever possible.
Mieke den Otter
Mieke is an independent artist who intersects textiles, drawing and digital mediums to explore and share stories in her art making.

Daily drawing, spinning and cloth making are the quiet and meditative parts of Mieke's creative expression with regular field trips and sojourns as Artist in Residence providing more active opportunities for her to process her ideas in the moment through painting or using digital media.

Mieke loves drawing from the surrounding environment and listening to music for inspiration in her artworks and is looking forward to sharing her response to the Brass on Safari program with much anticipation!
Chris Sullivan
A self-taught landscape artist who loves working in oils and acrylics, Chris began his artistic journey while attending high school in Geelong.

After moving to the Gold Coast with a focus on his musical exploits and playing guitar in local band "The Fool", Chris enjoyed producing the occasional abstract work in oils but put his love of art aside for fifteen years to prioritise his marriage and family which grew to include 3 children.

In 2014, Chris again took up his brushes. Inspired by natures beauty and how it manifests in water, this has become the focus of most of his paintings. In recent years Chris has had 3 solo exhibitions and won several regional art awards.
Cynthia Copley
Cynthia paints with brilliant colour, gestural marks, sweeping lines and textural formations. Watercolour and oil are the yin and yang of her deep sense of creativity and she loves to paint and explore with both mediums.

Cynthia often paints in the abstract expressionist style through a spontaneous and improvised response to her environment.
A form of sensory immersion, Cynthia takes in the sights, sounds and smells of her surroundings and funnels those experiences into colour and markings.

Recently, Cynthia has begun exploring her response to refracted light on the landscape through her bokeh landscape oil paintings which reveal her natural view of the world when not looking through her glasses.

Cynthia is looking forward to the experience of painting to the performance by the Ipswich City Brass Quintet and sharing her artistic response with the audience
Glen Smith
Heavily involved in the artistic culture of Ipswich for more than a decade, Glen is presently President of ArtsConnect Ipswich Inc.

Within this role Glen enjoys promoting art and culture across the Ipswich region assisting artists and community organisations in exhibiting works, holding workshops, raising funds for local charities and contributing to a more liveable community through art.

As an artist Glen has enjoyed consistent success. A finalist in the Moreton Bay Art Awards and Gold Coast Morris Art Awards, in 2017 winning the painting section of the Ipswich Art Awards and several first placings at the Boonah Art Festival, Lockyer Valley Art Awards and the Black Snake Festival.

In 2020 Glen won the Ipswich Hospice Art Awards and has exhibited his work in Brisbane, Ipswich and the Scenic Rim, with the Ipswich Art Gallery hosting his most recent solo exhibition in early 2021.

Glen has also earned several Ipswich City Council awards for his work in the local community including the 2018 Australia Day Cultural Award, the 2019 & 2021 Australia Day Community Event of the Year, two Ipswich City medallions and most recently the 2021 Australia Day Ipswich Citizen of the Year.
Jill Hills
Jill fell in love with drawing while studying art in high school. Marriage, a nursing career and children came along and eventually her artistic expression found its release through a dried flower arrangement business that Jill ran for many years.

Upon turning 50, Jill decided it was time to explore her passion for painting, drawing and creating art and hasn't looked back. An active member of ArtsConnect Ipswich and the Ipswich Art Society, Jill has frequently exhibited her work across the Ipswich region including the Ipswich Art Awards, Artime Art Exhibitions, the Brookfield Show, Ipswich Art Society, ArtsConnect Ipswich and Arts Alive, resulting in the sale of much of her work.

Jill is always looking to add to her professional development, attending workshops and other training opportunities whenever possible. She is very excited to share her response to the Brass on Safari music program with the people of Boonah.
---